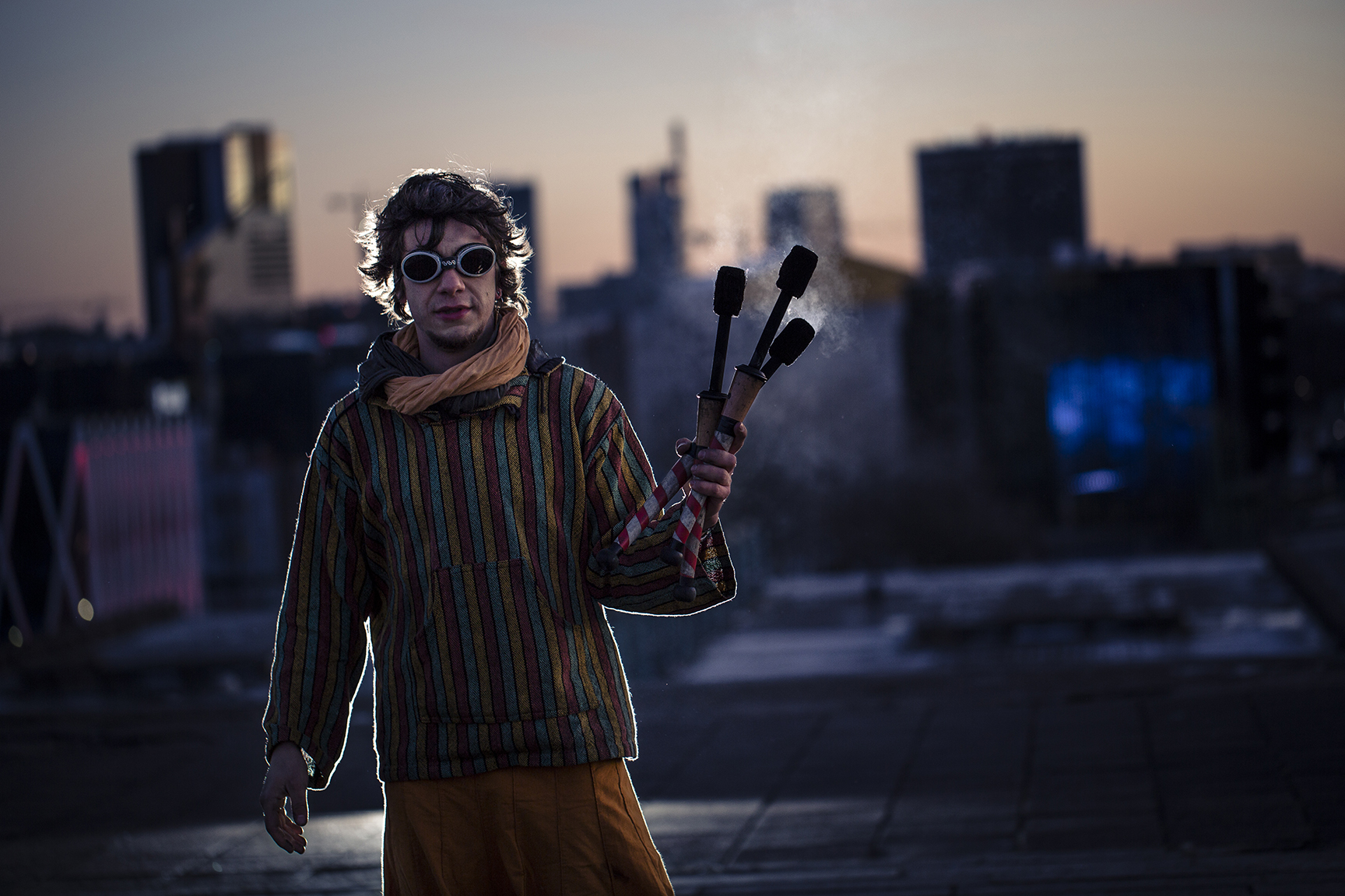 A solo performance with fire and light
The Flaming etendus is a one man fire show, created in 2016. This show combines dangerous fire manipulation and unbelievable balance tricks. It will transform the public into a joyful crowd clapping and cheering together. This show keeps the same core values of Sypocircus which are : flexibility, autonomy and a lot of fun.
Sylvain has won the youth talented spring board « la couveuse » with this show.
Technical requirements :
This show requires a hard flat surface and at least a 3m x 5m area to perform the full routine.
For inside venues I need a ceiling height of at least 3 meters to perform all the full routine. Contact us to see the safety requirements for your venue.
A sound system can be provided by the performer on request.
show duration : 15 to 40 minutes
The props used during the show are unique props that the performer made himself, for more information about it check the section « Creation ».