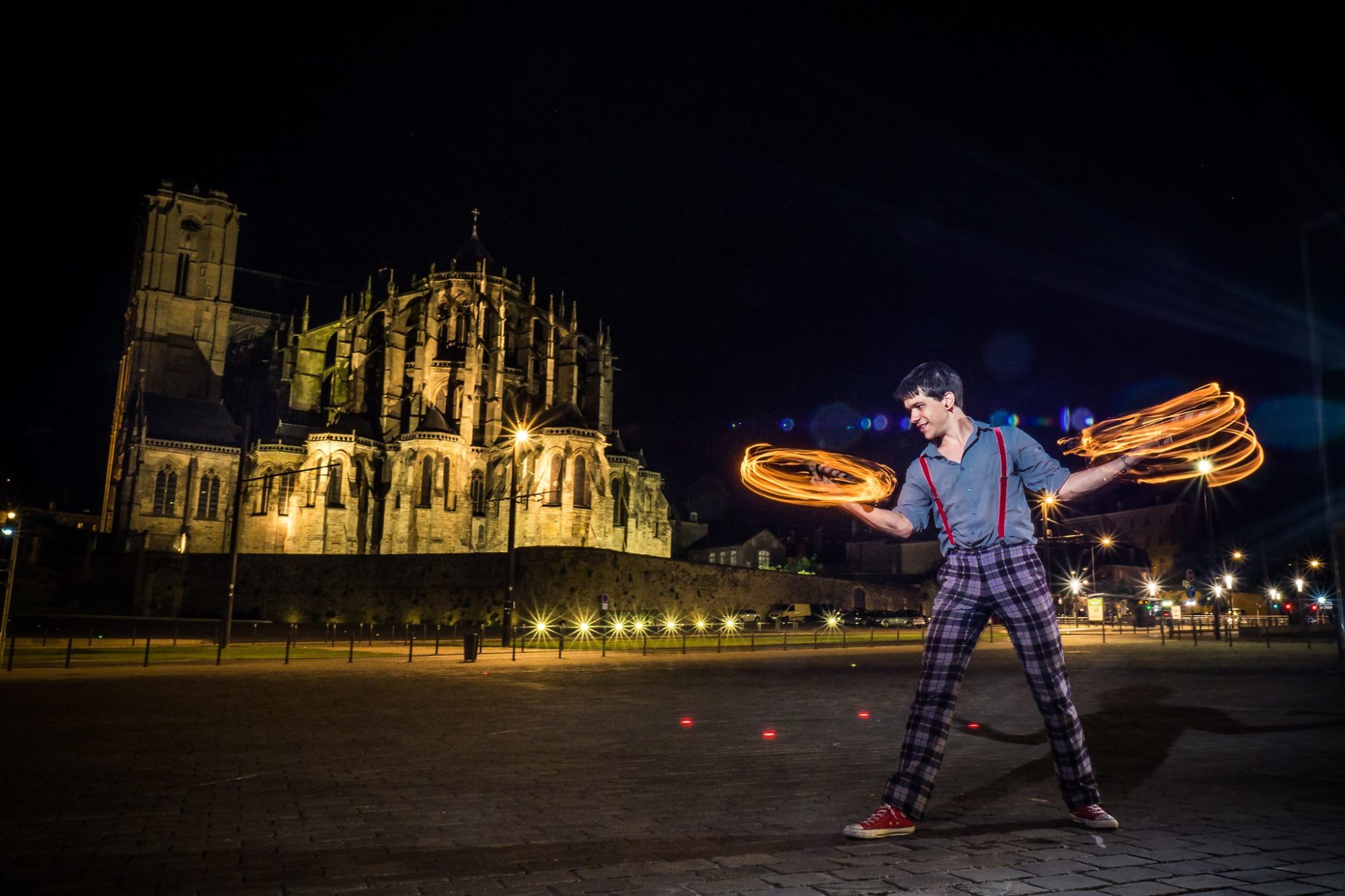 A solo performance with fire and light
The Flaming is a one man fire & LED show. Sylvain will engage your audience with charm and humor. The only show when you can feel scared to death and laugh to tears in the same minutes. If you have a love for thrill, then this is the show for you. Sylvain no-doubt impresses people of all ages by creating happiness and laughter throughout the hole show.
A show that guarantee's non will leave disappointed !
Technical requirements :
This show requires a hard flat surface and at least a 10m x 15m area to perform the full routine. (If your venue can't fulfill this, no worry. Just contact me and we will find out what is the best solution)

For inside venues I need a ceiling height of at least 3 meters to perform all the full routine. Contact me to see the safety requirements for your venue.

A sound system can be provided by the performer on request.

show duration : 15 to 40 minutes